19 Apr

How Do You Choose the Ideal Bag for Your Child?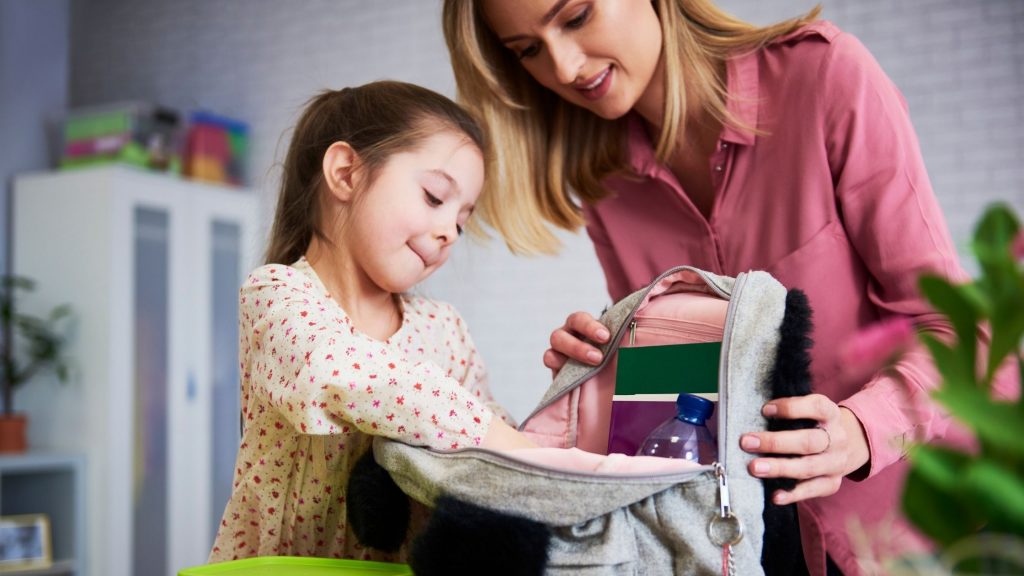 School bags are an identity for children. It is an important part of school life. It is the signature statement of a child.

The weight of a school bag has always been a matter of concern for lawmakers, school authorities and parents. Not so much for the children!
What you might find in their bags,apart from their books, can be quite amusing:
their favourite set of stationery
a water bottle
the fruit box
top trumps/Uno/Pokémon cards
a treasure trove of tiny collectibles and
sometimes a secret box of candies to share with friends.
A sports session or a music class might require extra space in their bags. Lockers provided at school do help in reducing the load.

It is very important to choose a bag which evenly distributes the weight across their shoulders. Apart from the weight factor, a school bag and the way it is carried affects the posture of the child.
Different Types of Bags
Sling Bags – These are not suitable as school bags as they come with thin straps and are usually very delicate.

Single Strap Bags – These are very trendy but can strain the shoulder as they are either worn on one shoulder or across the back.

Trolley Bags – These are good to carry a heavy load of books. At the same time the bag by itself is going to be heavy to carry. Also stairs and corridors can be difficult to manoeuvre with them.

Double Strap Bags – Ideal for school bag as the weight is distributed evenly across both shoulders. Children can easily carry them without any difficulty or strain to their backs.
5 Things to Look for while Buying a School Bag
The Material – The weight of the bag increases according to the material used. If the bag by itself weighs more than 2 kgs, what's the point? Go for a water resistant polyester or nylon based material which is light and sturdy.

Proper Slots – See to it that there are enough partitions for big books, smaller books, water bottles and stationery so that the child can easily find things.

Zippers – Look for double headed zips which go all the way down on both sides for easy movement. Go for a bag which has a small flap along the zip line covering the zip. This will help in keeping them rust free by protecting the zips from getting wet.

Extra Padding – The shoulder straps should be broad with pads to give a comfortable grip. A waist strap is ideal to distribute weight proportionately.

Size of the Bag – The ideal bag is one with good shoulder pads that can be adjustable. The height of the bag should be at least two inches below shoulders and its base should end just above waist line. The breadth of the bag should match the breadth of the child's body.
Style and functionality both can be taken care of if all these points are kept in mind while shopping for your child's school bag.

Remember- Your child's bag shows her capability to shoulder responsibilities.